ENVIRONMENTAL RADIATION, WASTE- & CONTAMINATION MONITORS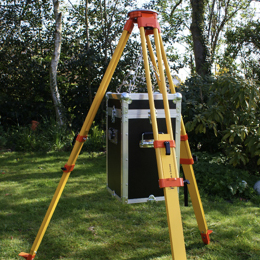 31Upi11122
QUARTET is a portable field gamma-spectroscopy system for low energy gamma-rays and x-rays
, developed for nuclear weapon accident response.
21Epi21144
ARM-X is an application-driven flexible area monitoring system for gamma and neutrons.
Up to 6 measurement communication ports can be shared between detectors, ethernet, USB and external devices.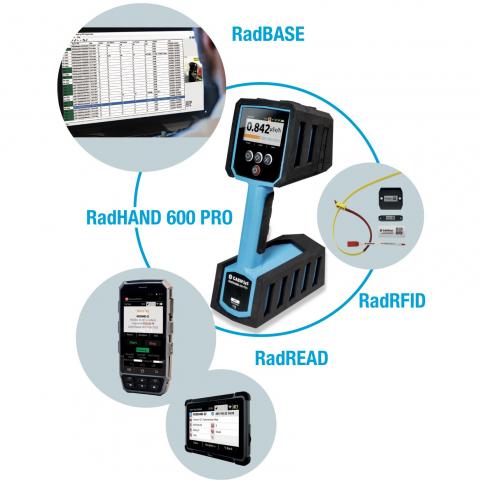 31upi21144
DigiWaste Platform is the world's first fully digital platform for nuclear waste management. This platform offers a number of great advantages in terms of optimisation, safety, security and compliance. Information collected at any point of the decommissioning and dismantling cycle can be accessed easily, fast and reliably. This will not only allow for improved quality assurance, it will also help saving costs and reduce operational time.
HAND FOOT CLOTHES MONITOR VITRUVIUS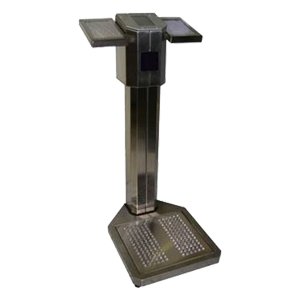 118pi41133
VITRUVIUS  monitor performs the measurement of gamma contamination of hands, feet and clothes of the operator. The contamination is measured by means of plastic scintillator detectors, located at hands/feet positions. The detector at the right hand position can be detached from the cabinet in order to measure clothes in a close counting geometry.
118pi31133
The BOX COUNTER system is designed to perform a fast gamma radiation monitoring of laundry, waste bags, tools and other small objects. The result is compared with the release limits. System statuses are displayed on the PC of the control console and signaled by the visual/acoustic alarm unit installed on the top of the monitor.
ARCHIMEDES FAST BAG COUNTER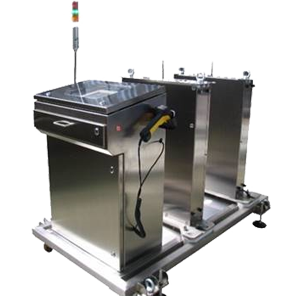 118pi81133
The ARCHIMEDES II 9102 WiFi is designed to perform fast measurements of the gamma activity of bags containing waste materials, coming from the Nuclear Power Plants Decommissioning or medical facilities.
The system is composed of a base structure with an installed control console, and two vertical detection units facing the measurement area where the bags are loaded.
F&J SPECIALTY AIR SAMPLERS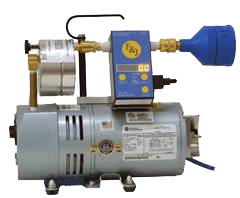 118pi51121
F&J SPECIALTY PRODUCTS, INC. is a leading manufacturer of traditional and microprocessor based air sampling instruments and air flow calibration systems.  F&J Specialty Air Samplers features a motor cooling fan within the motor housing, digital flow measurement, elapsed time and accumulated volume measurement capability.
ACTIVATED CHARCOAL CARTRIDGES AND GAMMA SOURCES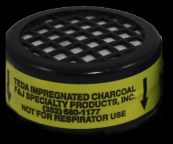 21Epi91111
TEDA impregnated charcoal and silver zeolite cartridges utilized in the collection of airborne radioactive iodine species and gamma reference sources
WILMA ON-LINE WATER OR TRITIUM IN AIR MONITOR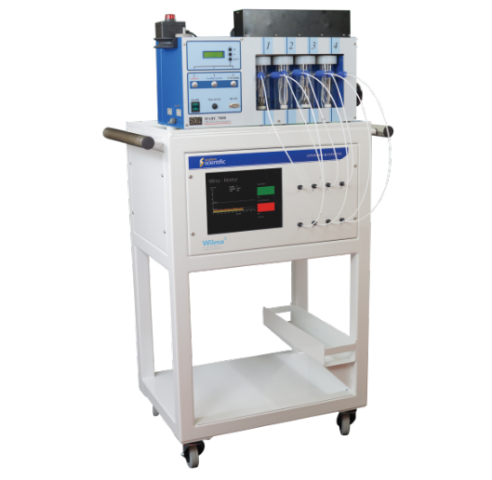 21Epi11144
WILMA is a fully automated, on-line ground water monitoring system. It can be configuration  to provide a tritium in air monitoring system. This system utilises Wilma's fluid handling capability and LSC detector to automate the operation of a tritium bubbler. 

read Wilma brochure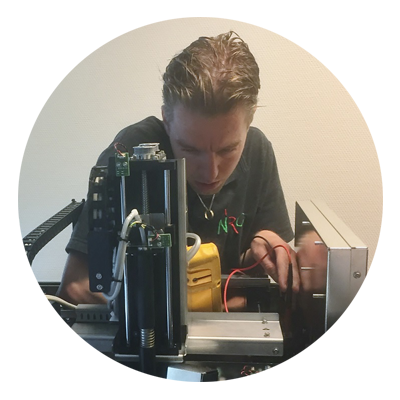 11gpi11144
If you have a problem or fault with your instrument, our engineers will to diagnose and repair the fault. If you are on a service contract, there's no need to worry – it's all included. An annual preventative maintenance (PM) visit is the best way to keep your instrument running problem free, to specification and in many cases to ensure regulatory compliance